Enchanted Rose In Glass Dome Romantic Valentine's Day Present 
This Dazzling Rose Is A Unique Conversation Piece And Sets A Gorgeous Atmosphere. Express Appreciation To Your Loved Ones With This Thoughtful Gift.
Crafted With You And Your Loved One In Mind! Surprise Someone Special With A Gift That Makes A Loving Statement!
Get Yours Here

Forever Rose Bunny
This Rose Flower Rabbit is the best choice for the perfect gift. It is completely handmade with soft roses that contour a rich romantic look. This Rabbit is a gentle reminder to your loved one about your strong emotions wherever it is placed, at home or the office. These Rabbit come in different color variants of your choice, each of them crafted with care gluing each petal individually.
Get Yours Here  
 ROMANTIC ROSE BALLOON
This product is a DIY innovative product. It is a material package that needs to be assembled by yourself. Please contact customer service for a review.A variety of roses have a variety of meanings for you to send to friends, family, girlfriend or boyfriend.  These LED balloons are perfect for any type of celebration, birthday party, family party, wedding, Christmas, Halloween, Valentine's Day, and various celebrations.


Get Yours Here
Valentine's
 Day Gift - Forever Lasting Rose Bear, Bunny & Dog
A perfect anniversary or Christmas gift that looks great in your loved one's home or office. The perfect gift - roses, AND something she can cuddle with!The best gift you can possibly give your girl.
Get Yours Here
8cm Crystal Wedding Ring Decoration Valentine's Day 
Text Customization Available, Add Text in the note section when ordering or contact us via facebook or email on info@foreverfly.store
Our large diamond ring won't fit on her finger but it is sure to help win her heart. The extra large diamond is a great way to propose or to show your love for an anniversary, birthday or any special occasion. Thy can be reminded of your love everyday when looking at this diamond displayed on their desk. The ring is large enough to serve as part of a centerpiece or even hold napkins at your elegant place setting.
Perfect for wedding favors or presents for kids to use as a faux diamond ring. Great holiday gift for your significant others, family and friends to show that they are the truly the diamond in your life
Get Yours Here
2020 Valentine's Day teddy bear rose gift in a box
Allow an eternal rose to humbly present a spark among your universe of forever love to her, and let her know (I'm sure she knew) you will always love her no matter what happened.
Life is too short to wait and hesitate...Now bravely show your lasting love with our preserved flower roses!
Get Yours Here
Red Rose Bracelet for Valentine's Day
The rose symbolizes love, while the red rose flower represents the fiery passionate love.This red rose bracelet is available in three colors, including gold, silver and rose gold.
Fashion bracelets Jewelry Set,Make you stand out in any party or occasion.Rose is a symbol of love, send a lover or a couple or yourself a rose bracelet , this is love!

Get Yours Here
Handmade Rose Bear - The Best Gift For The Loved Ones in 2020
Rose Teddy Bear Valentines Gift- 50% Off For A Limited Time!
Real flowers are nice and all, but have you seen the Rose Bear?

This Handmade Rose Bear is the hottest and most viral gift of 2020. 
Are you ready to win boyfriend of the year??
Get her a real rose bear to cuddle with!
Make her feel like the most special girl alive!
Beautiful, natural roses preserved to last 3 years
Free shipping on all rose bears
Guaranteed to make her light up when she sees it
Get Yours Here
Red Rose Pendant Necklace for girlfriend Valentine's Day gift
A lovely way to gift a rose that won't die a couple of days later but will last forever.


A perfect Valentine's Day necklace but also great to gift in any other event where you might give roses.
Handcrafted with the utmost care, our whimsical rose pendant necklace is a sweet way to keep a loving sentiment close to your heart.
Get Yours Here 
 Romantic Galaxy Rose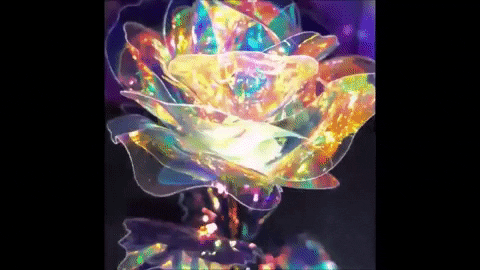 Show your special someone you love them to the ends of the galaxy with this vibrant, Galaxy Rose! It arrives beautifully packaged and ready to go! Each lovely rose is delicately handmade of an iridescent rose and leaves designed to last forever.
This breathtaking rose is designed to last for eternity. Handcrafted by professionals with exquisite precision, the rose is the best gift for any occasion or holiday for a loved one, a partner, a friend or someone very close to your heart, to show them, how much you care.
Express your love with the one of a kind Galaxy Rose. There's no better way to say I Love You than with a rose, the ultimate sign of love universally! 
Get Yours Here